Registrations have closed.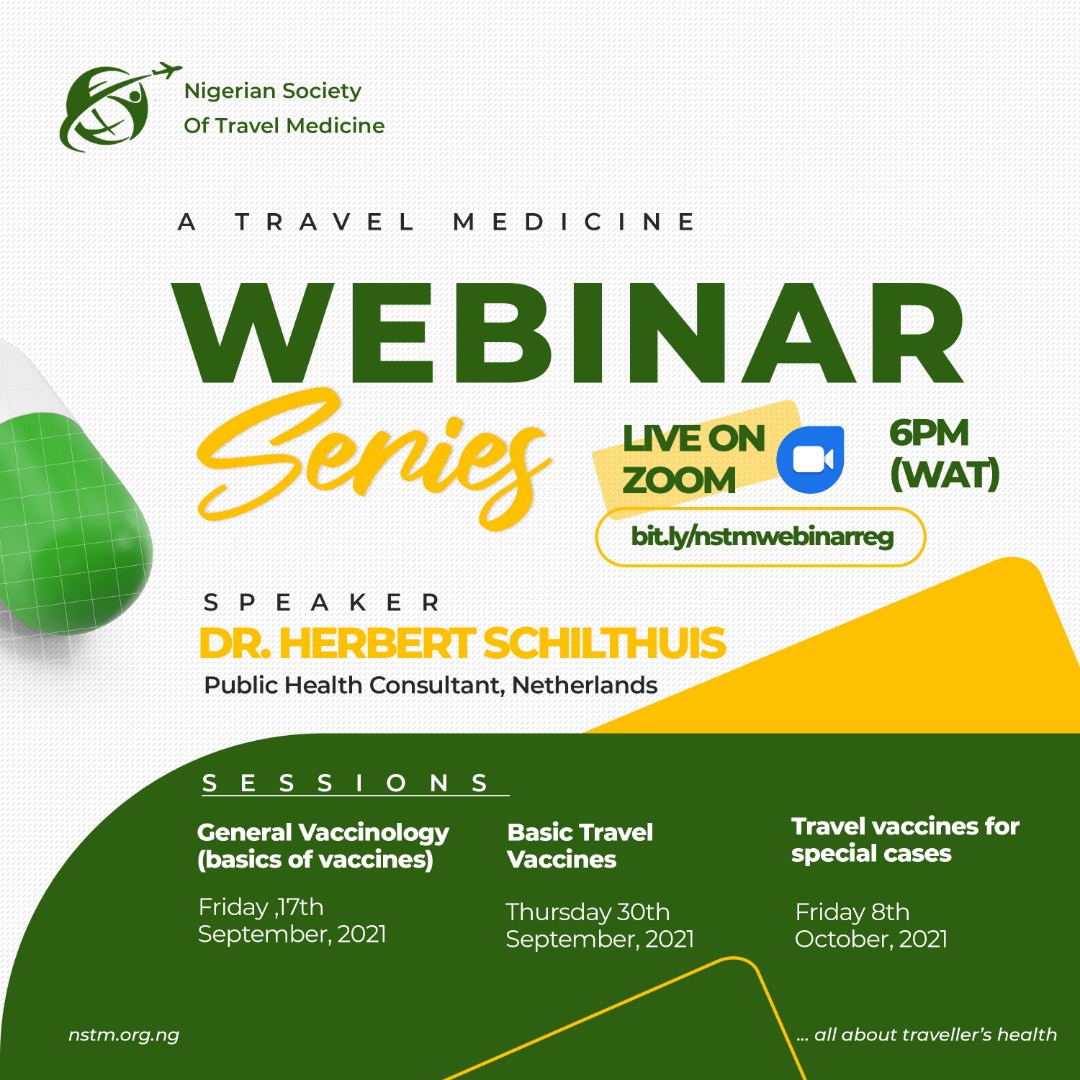 Travel Medicine Webinar Series
59
59 people viewed this event.
We are delighted to inform you that the Nigerian Society of Travel Medicine (NSTM) would be having a webinar series coming up shortly.
The first of the series is scheduled to take place on the 17th September 2021 by 6pm (WAT) or 7pm (CEST)
Other dates for the webinar is as seen on the e-flier.
∆ 30th September 2021: 6pm (WAT); 7pm (CEST)
∆ 8th October 2021: 6pm (WAT); 7pm (CEST)
The Guest Speaker is Dr. Herbert Schilthuis.
A Public Health Consultant from Netherlands.
Attached is the e-flier for the webinar series. We look forward to your presence at the webinar.
Individuals interested in attending the webinar are encouraged to register via: http://bit.ly/nstmwebinarreg
Travel Medicine Webinar Series